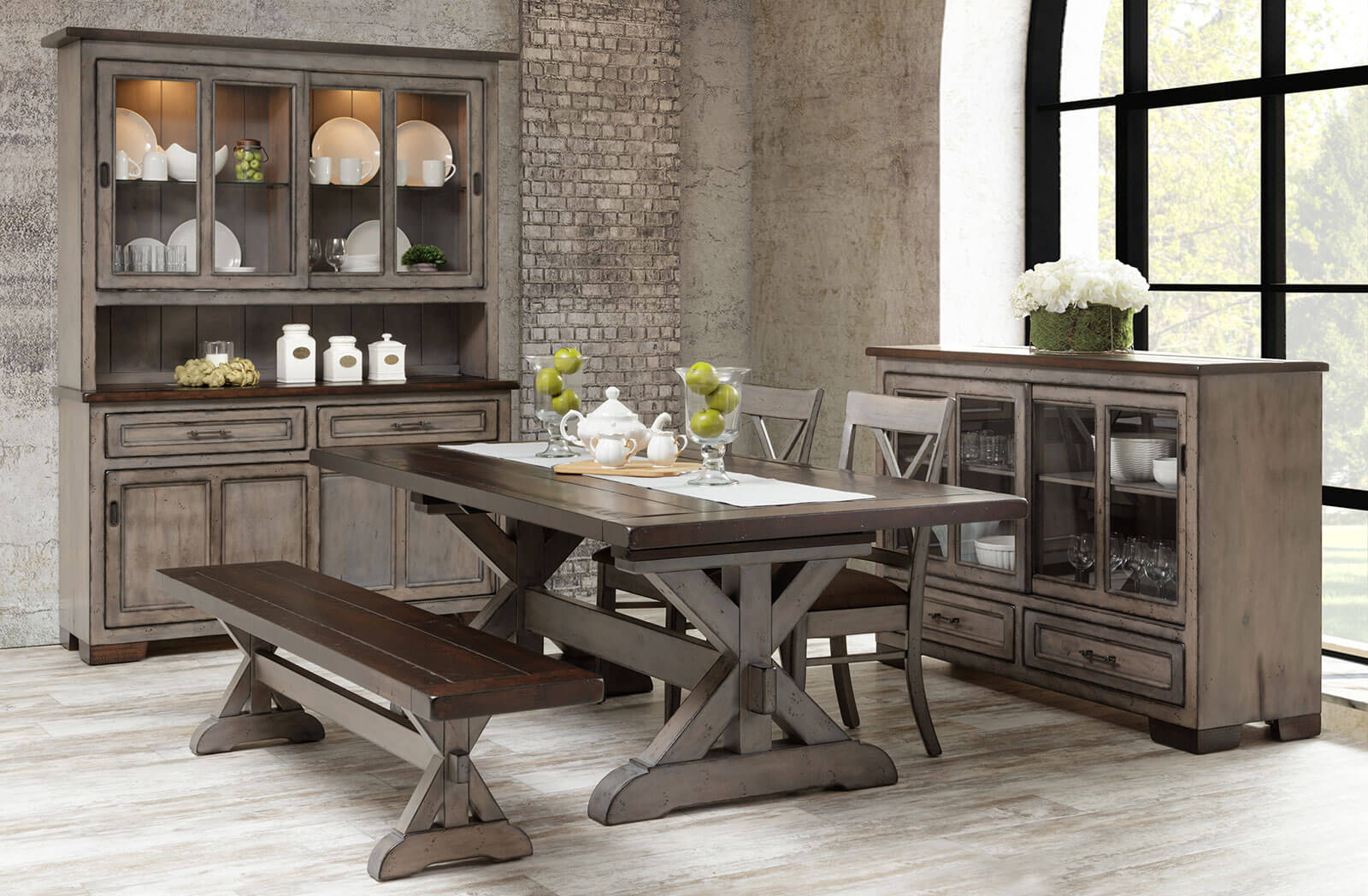 What's not to love about Amish furniture? Each piece is handmade with expert craftsmanship, will last for many years and is extremely functional.
Whether you regularly purchase Amish-made furniture for all of the rooms in your home, or you are considering getting Amish furniture for your home for the first time, we have compiled a few interesting facts that will make you want this incredible furniture even more.
No matter if you're interested in a piece for your kitchen, bedroom, outdoor patio or any other space, make sure to give our experienced team at Carriage House Furnishings a call today.
It dates back hundreds of years
Amish furniture has been around for nearly as long as the Amish themselves, with some of the earliest crafting schools dating back to the early 1700s. Amish artisans have passed down their carpentry knowledge through the years with many of the same practices still being used today.
Although they have made certain adjustments through the years to slightly improve upon their creations, Amish furniture makers still make all their furniture buy hand in farm-like warehouses.
It's all natural
While it is well-known that Amish craftsmen make all their furniture by hand, many people are surprised to learn that no artificial materials or preparation additives are ever used to cut corners.
Everything is natural when it comes to Amish furniture, even down to the use of dovetail joints, mortise and tenon joinery instead of commonly used nails and screws.
It can stand up to nearly any weather
Another interesting fact about Amish furniture is that it can stand up to nearly any weather that may be thrown at it. Since it is all natural, it is able to withstand harsh weather and is ideal for outdoor kitchens, decks, patios and more.
When you're interested in purchasing hand-made Amish furniture for your home and want something made with the very best craftsmanship, we ask that you think of us at Carriage House Furnishings.
We proudly serve those throughout Lancaster, PA and the surrounding areas and promise to provide you with furniture you'll enjoy for decades to come.
To learn more or to place an order, give us a call today at 717-768-8712.