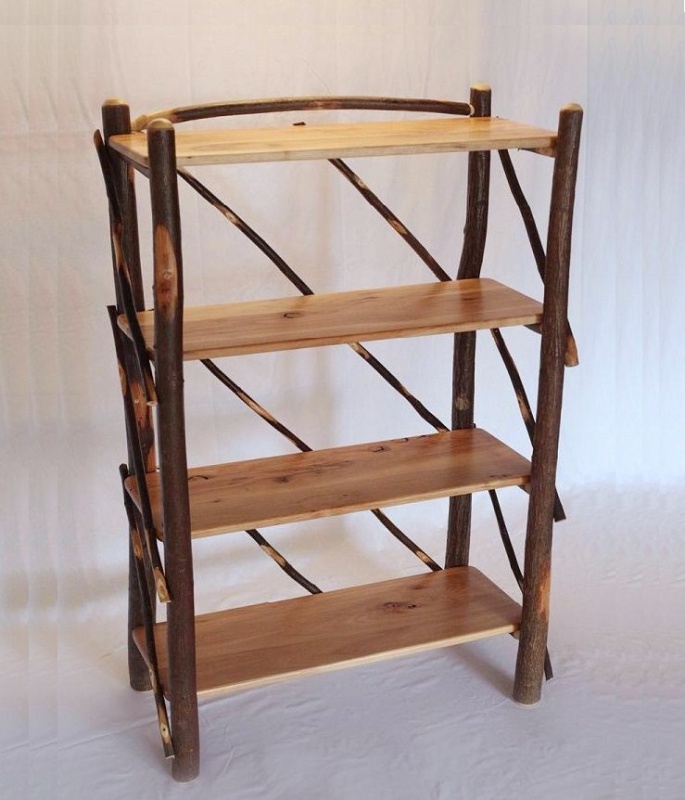 When you're looking for rustic furniture to match your home, cabin or other space, and want something that is strong and durable, we suggest choosing hand-crafted furniture made of hickory.
Hickory is considered one of the strongest and most durable wood types, besting both white oak and hard maple when it comes to hardness, and won't break down from everyday use.
This wood material is also ideal because it can be used for such a wide variety of furniture including everything from dining room tables to barstools, lamps and more.
Should you be ready to make an investment in furnishings for your home, make the right choice by choosing hand-made hickory furniture.
Provides a natural, rustic appearance
Should your home or cabin have a rustic theme, hickory furniture will be the perfect addition. This wooden furniture has a natural, rugged appearance that provides an outdoorsy feel to any space it is placed in.
Hand-made hickory furniture will have the natural look of a tree in many cases and works well in most any room of the home.
It's a durable material
Hickory is the densest wood available in the United States, offering you the durable, long-lasting furniture you require.
Due to its hardness, hickory furniture can stand up to even the roughest wear and tear, spills and more, so you won't have to worry about it being damaged easily or breaking down over time.
A wide range of furniture can be made from it
One of the biggest benefits of furniture made from hickory is the number of different pieces that can be made from it. While both indoor and outdoor chairs are a popular hickory item, there are several other pieces that people enjoy in their homes that include:
Chests
Benches
Dining Room Tables
Rockers
Barstools
Bookshelves
Coffee Tables
Lamps
Nightstands
Magazine Tables
Bed Sets
TV Cabinets
Footstools
And More
No matter what type of hickory made furniture you may be interested in adding to your home, we ask that you reach out to our team at Carriage House Furnishings. Our Amish-run business is proud to offer the very best hickory furniture at fair prices and will be proud to give you a piece that matches your home.
To learn more about the Amish-made hickory furniture we have available at our Lancaster, PA showroom, we ask that you give our team a call today at 717-768-8712 to get started.