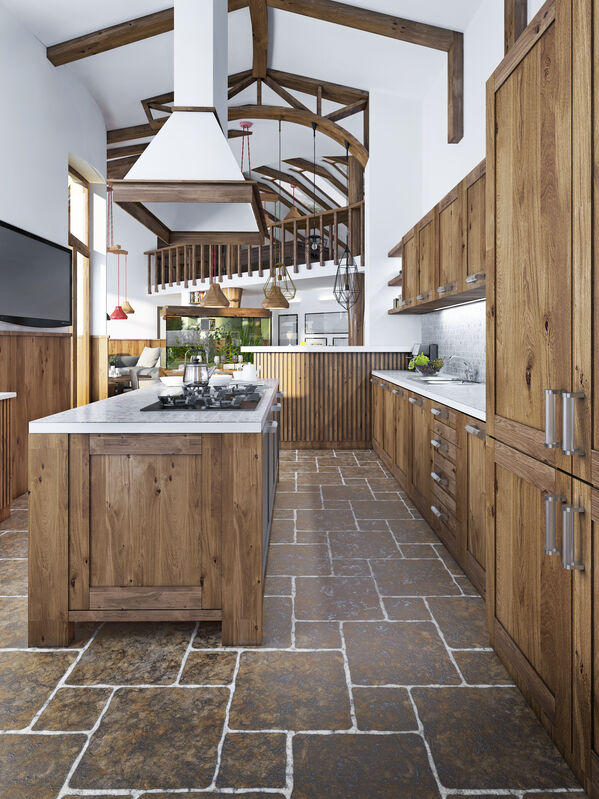 Whether you own a cabin or have a rustic theme to your home, you're aware of the difficulties that come from trying to find the perfect pieces for a rustic space.
Whether you're looking to add a new kitchen table, chairs or accessories to your rustic kitchen, there are several tips that can be followed to create a cozy and welcoming area for your family and visitors.
Invest in a table & chairs
When it comes to having a truly rustic kitchen space, it would not be complete without a hand-crafted Amish table and chairs.
A strong, durable table is a necessary addition as it will be the centerpiece of your kitchen: where your family dines each day, and the focal point guests will first notice when they enter your kitchen.
Get creative with storage
With so many plates, cups, utensils and appliances that get used in the kitchen each day, it can be tough to find a place to store everything.
Having proper storage is not only a way to keep things clean but it can also aide with the décor of your space. The addition of an Amish-made kitchen cart, kitchen island, hutch or other accessory is a great way to add storage to your kitchen will also aiding in its appearance. You can even consider using Amish outdoor shelving inside your kitchen to give the room a cozy feeling of nostalgia.
Don't be afraid to add accessories
Aside from the afore mentioned furniture and storage options, consider utilizing wicker or wooden baskets throughout your kitchen. Whether they are used to beautify your kitchen or to hold some of your kitchen items, they will be a good way to fill in space and get rid of clutter.
No matter what type of Amish-made kitchen furniture you are interested in adding to match your rustic home, we ask that you reach out to our team at Carriage House Furnishings.
Our Amish-run business is proud to offer the very best hand-crafted rustic pieces on the market at our always fair prices. To learn more about the products we have available, we ask that you call us today at 717-768-8712.