One of the biggest draws of authentic wooden furniture is the individuality within each piece. Wood occurs naturally in different tones and grains that mix together to create unique furnishings. If you're shopping for handcrafted Amish wooden furniture, you'll never find two pieces that are the same!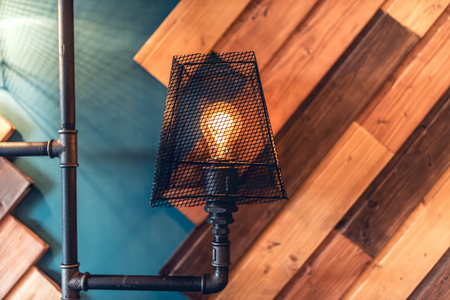 Wood is adaptable to any style preference and can be seamlessly incorporated into every interior design scheme. Don't make the mistake of thinking you need to stick with the same color finish for every accent you use though. With a little bit of strategy and a few expert tips, you'll be able to mix your wooden tones to create a cohesive and elegant space!
1.) Choose a dominant tone.
Blending different tones of wood is an exciting way to infuse your home with a rustic feel. What you don't want to do though, is overwhelm the senses with too many conflicting shades. Select one tone to be your dominant color and use it as a starting point to add more wooden touches to the room.
If the room has hardwood floors, that should be the primary tone. If not, go off of your largest piece of furniture. Design the rest of your space so that the dominant tone you choose is the focus. This will help keep the room visually interesting.
2.) Play with contrast.
Because each piece of authentic wooden furniture is one-of-a-kind, it's going to be difficult to match tones exactly—but you don't need to! Choosing finishes that complement one another is always better than trying to match tones and failing.
Try using a dark finish for your floors and a lighter tone for your furniture to create a refined distinction. Be sure to match your undertones across the room though, to maintain a continuity that makes the design flow.
3.) Break it up with a rug.
Balance out your harsh wooden surfaces with soft textiles like an area rug! A tasteful carpet is a great way to provide a common ground for your various tones and soften the transition between pieces. If you have wooden floors, a rug will also help prevent your pieces from being washed out by the effect of wood on top of wood.
If you're looking for a quality selection of unique wooden pieces to furnish your home, Carriage House Furnishings has what you need! We carry a wide range of Amish wooden furniture for every kind of space, all hand made by local expert craftsmen.
Visit our showroom or browse our website today and discover your new favorite piece!