Buying furniture for your home is an exciting time! If it's your first time buying furniture, you may not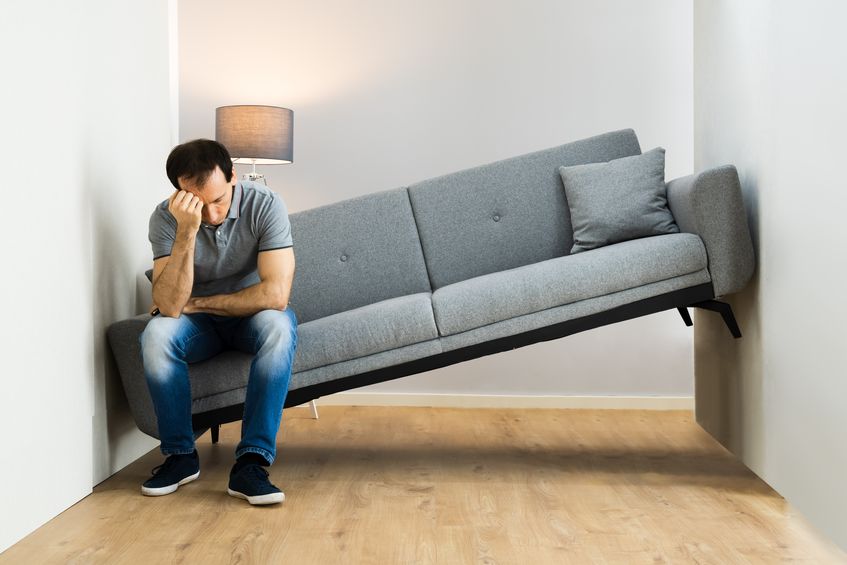 know certain tips to ensure your success- and that's okay! Below are four common mistakes people make when buying furniture.
1.     They Don't Measure
Before you begin your furniture journey, your first step should be measuring your space. Most people forget, and then as they rush out the door to go the store, or hit "purchase" online, they frantically search for a tape measure. This is not a good approach, and some companies have policies that once the furniture is past your door, there are no refunds, even if it doesn't fit in your room! Be sure to measure the length and width of each wall.
Don't forget to measure any doors, stairways, or arches your furniture will pass through! These often go forgotten and lead to some tough moments if your bed frame doesn't fit up your stairs!
2.     Thinking About "Right Now" and Not "For a Lifetime"
It's easy to get swept up in trends, and purchase your furniture based on your current favorite trend. But think: will you still love it in two years? Instead, opt for timeless pieces, such as wooden furniture!
3.     Not Mapping Out
Taking the extra time to map out your room is a great way to ensure you're making the right purchase. It can be hard to visualize just how big a piece of furniture is or if arranging it a certain way will make the room feel closed off. To avoid this, get the measurements of your potential furniture pieces, and box out the shape with some painter's tape on the floor. This will ensure that the pieces flow well in your room!
4.     Going For Quantity Over Quality
When starting out, it can be tempting to use your budget to get a few lower-quality things rather than one or two high-quality pieces. However, in a short amount of time, you will have to buy furniture all over again as the low-quality pieces degrade. Investing in high-quality furniture is a great way to save money, be sustainable, and maximize comfort.
When it comes to high-quality furniture, you truly cannot go wrong with buying Amish-made. When properly cared for, Amish furniture lasts a lifetime! At Carriage House Furnishings, we have only the best, and we pride ourselves on providing you with high-quality Amish-made furniture. From bedroom furniture to patio furniture and everything in between, our selection is sure to impress! To learn more or place an order, visit our online showroom, or call us at 717-768-8712.