The kitchen is one of the most frequently used rooms in every household—everybody has to eat! It also happens to be one of the most opportune spaces for incorporating stunning design features and unique functionality into your home.
If you're looking to add value and style to your kitchen, consider investing in a visually striking and practical kitchen island. There are a lot of advantages to having an island that make it an ideal amenity for any home!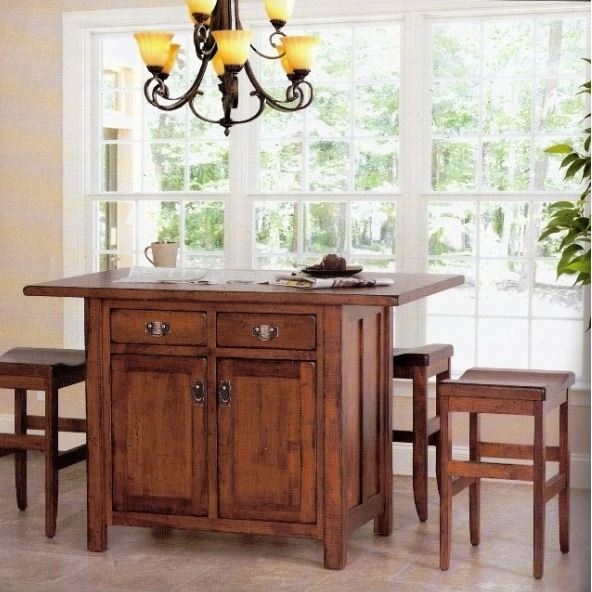 1.) Add storage space.
Many kitchen islands come equipped with supplementary storage areas to maximize your kitchen space without sacrificing interior design appeal. Choose a structure that includes cabinets, shelving, or drawers in which you can keep your culinary tools and appliances. Some islands can even be customized to fit your specific storage needs!
2.) Make room for extra seating.
An island is the perfect place to bring your family or dinner guests together for a cozy meal. Create an informal dining area by staging chairs around your island. You can even make it a designated space for your kids to do their homework!
3.) Give your kitchen a focal point.
A lot of kitchens have a ton of open floor space, making it difficult for the eye to find a place to land. Enhance the style of your kitchen by adding a sophisticated island to serve as the focal point of the room! Choose something elegant and opulent or opt for something with a little rustic charm. Use a kitchen island as an opportunity to infuse the space with tasteful touches of your personality.
4.) Include extra features.
Use the additional space an island offers your kitchen to splurge on a few special amenities you've always wanted! Invest in one that comes with an oven or extra stovetop. Or, find an island with one or two auxiliary sinks to use for cooking prep. Some even come equipped with unique features like a wine cabinet or a built-in refrigeration section!
Enhance your kitchen space with a quality, handcrafted Amish island! At Carriage House Furnishings, we offer a beautiful and distinguished selection of kitchen furniture to meet all your dining and culinary needs. Browse our stock online or stop in at our store to fall in love with your next home accent piece today!