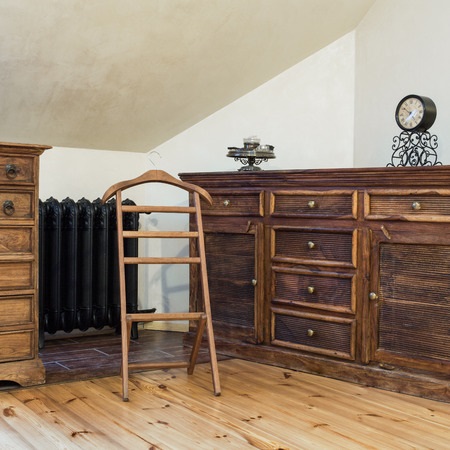 Investing in good furniture means you have to care for it properly: the same old dusting method you use with your Ikea furniture just won't do when it comes to high quality wood furniture.
If you're not familiar with the rules of wood care, don't worry: Carriage House Furnishings is here to help.
After all, the better you care for your wood furniture now, the longer it will last and continue to look beautiful with time.
Everyday Care
To care for the wood finishing, start by just wiping the dirt and grime off with a mild dish soap and warm water. Don't worry; it's okay to get the wood wet, as long as you don't drench it in water. Just make sure the cloth is damp, not sopping. To clean tricky areas like grooves or intricate detailing, use a soft toothbrush and the same gentle dish soap with warm water.
Avoid Heat & Sunlight
According to HGTV, you shouldn't place your wood furniture near a heating vent, radiator or fire place if you want to keep it in good shape, and we agree. Don't keep antiques in the attic where it may be more humid than the rest of your home, and keep your furniture out of direct sunlight, since that will cause the finish to fade.
Dust Often
Dusting your wood furniture with a moistened dust cloth will prevent dirt and grime from settling in, so make dusting a weekly or even daily chore.
Keep these tips in mind when you clean your wood furniture, and we're sure that each piece will last for many years to come. Don't have much wood furniture yet but love the look? Click here to view some of the hickory furniture available now at Carriage House Furnishings and update your home decor.