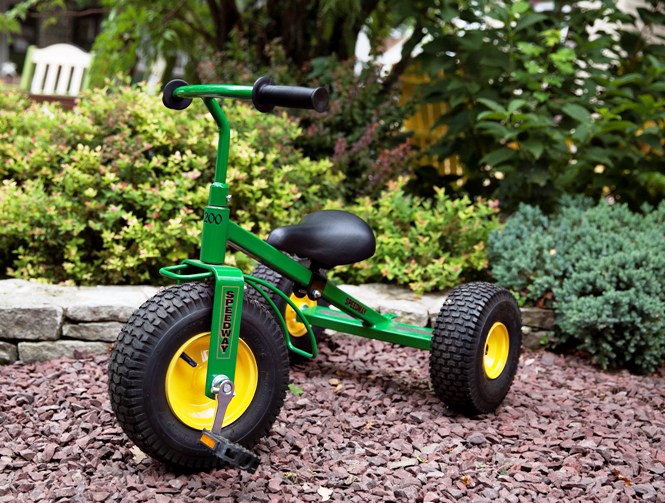 If you're the type of person that likes to get your holiday shopping done early and you're looking for the perfect present for your child, consider purchasing one of these three fun, hand-made gifts this holiday season.
Each of these gifts are Amish-made, meaning they come from some of the most skilled craftsman and quality materials that are guaranteed to last for years to come.
Don't get your gifts from just any big-box store this year, choose a hand-crafted speedway express wagon, express trike or scooter that your little one is sure to love.
Speedway express wagons
Speedway express wagons are the perfect gift for your child this holiday season as they make for a great play item around the house and yard, and can even be used to carry them when you attend fun seasonal activities.
These express wagons are hand-built using the very best materials, come with 10–13-inch tires (depending on the model) and have a large bed that will meet any of your child's needs.
The speedway express wagon has the classic red wagon look you remember from your childhood, but it can also come in several different colors including green, blue and pink.
Express trikes
If your child is hoping for a tricycle this holiday season, make the smart investment and go with an Amish-made express trike from Carriage House Furnishings.
These express trikes are ideal as they not only look great, but they are hand-made from the very best materials. This not only means they will last for many years to come but will give you peace of mind in knowing that your child will be safe when they're riding around the block or driveway.
Featuring 10-inch tires and a sturdy frame, these trikes are an extremely durable option. They come in colors that include red, green and blue based on your child's needs, and there is even a model available with an attached mini cart trailer.
Scooters
For children that are slightly older and are looking for something a bit more adventurous, we suggest a hand-made scooter.
These scooters come in several sizes based on your child's needs and are equipped with a handbrake, footbrake and kick stand for your child's safety. Aside from these features each scooter is also equipped with a basket to store schoolbooks, toys and more without worry of them being damaged.
When you'd like to get your holiday shopping underway by purchasing one of these Amish-made gifts for your child, we ask that you reach out to our team at Carriage House Furnishings.
Whether you're interested in a speedway express wagon, express tike or a scooter, we'll have you covered with hand-made pieces from our skilled staff.
To learn more about all the products we have available, we invite you to give us a call at 717-768-8712.