Spring has almost arrived, which means we will no longer be cooped up in our homes reading our books or staring at TV screens. Instead, we can finally spend some quality time outdoors without braving the bitter cold!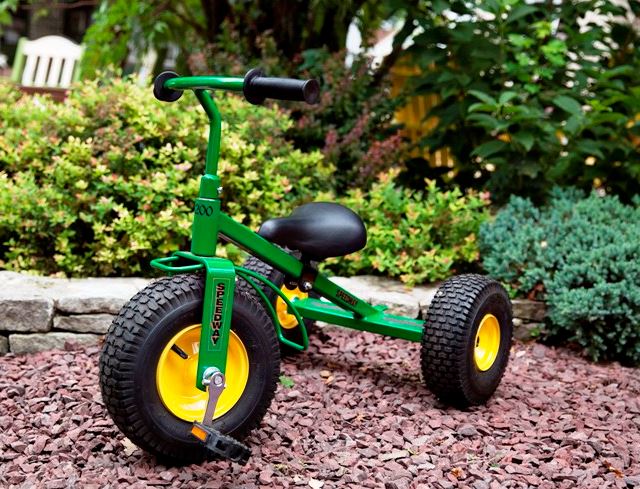 Kids these days are often so tethered to their smart devices that playing outside isn't often their first choice, but rather than letting them stay inside playing videogames, encourage your kids to play outside this spring!
Since it's been such a mild winter, we're really lucky that we can crack open the windows and start to enjoy spring so early. Do your kids need a little incentive to get out of their indoor wintry mood? Add a new toy to their outdoor rotation from Carriage House Furnishings.
At Carriage House Furnishings, we don't only have items to outfit your kitchen or living room. We can also provide a few new items to your driveway – but we're not talking about cars! Instead, we're talking about our handcrafted and well-made wagons and scooters that we know your kids will love.
If your kids love to be on the move, our medium scooter and a small scooter – both complete with baskets to tote their things – are the perfect choice. We've also got a larger scooter for older kids, which also comes with both a basket and a kickstand that makes it seem more like a bicycle.
If your kiddos prefer something with more pedal action, check out our Speedway Express 1200 Trike and our Speedway Express 1500 Trike. The 1200 model is great for young kids, and will get your tot comfortable on a bike while keeping them safe and stable with the two back wheels. The 1500 model is great for older kids, and can even be hitched to a mini cart trailer wagon if there are lots of outdoor toys to lug around!
Plus, we have a number of wagons, including some with brakes, and all available in classic red or green colors that will take you back to your own childhood playing out in the yard with these classic toys.
Get your kiddos inspired to play outside this spring with a few new driveway toys from Carriage Home Furnishing! And don't forget to check out our outdoor furniture – perfect for relaxing and sipping some iced tea while your kids zoom around the driveway!
Stop in to our retail store on West Newport Road in Ronks today or call us at 717-768-8712 to learn more.