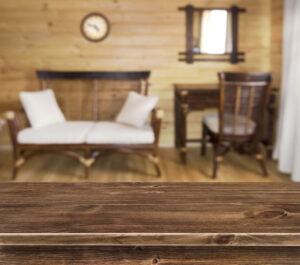 Buying your first home can be intimidating, especially when you don't have the furniture you need to help decorate your space. Although it may be tempting to run out and purchase all new furniture, it's not always the best decision to make during a time where you're already investing a lot of money. Before you shop, stop and think about whether the furniture you're buying is worth the investment. Is it going to last you through years of enjoyment?
Here are a few examples of pieces that are worth spending the extra money on:
Dining Tables
Your dining table is one of the most important features of your home. It's a place for your friends and family to gather around, share meals, and make lifelong memories. Whether you plan on hosting the holidays, or you'd just like a nice place to sit down and enjoy dinners with your family, you'll want to invest in a table that will last you for years of enjoyment.
As you're shopping for a dining table, look for ones that are durable and will stand up to everyday use, like a solid wood dining table!
A Large Hutch or Chest
You can never go wrong with adding more storage to your home. One of the best ways to store some of your everyday items, like extra blankets or tablecloths, is with a hutch or chest. When you invest in a hutch or chest, you can use it in nearly any room in your house. It's a universal piece that is perfect for every home.
Outdoor Furniture
Regardless of the quality, outdoor furniture can be expensive. If you enjoy spending time outdoors, then it's worth investing in reliable outdoor furniture that can survive through the rain, wind, and sun.
Unique Furniture Pieces
Odds are, if you find a unique furniture piece, it's worth the investment. Your house should represent you, and a unique furniture piece can help add character.
Are you ready to start shopping for new furniture? Shop our showroom at Carriage House Furnishing! We sell solid wood, Amish-made furniture that will last you a lifetime.
Contact us today if you have any questions regarding our products!