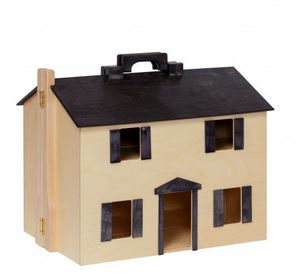 If you've ever sat and watched a young child play for a few minutes, then you know that kids love to touch everything when they are playing. From building blocks to puzzles to other toys, kids will spend hours walking around the house and touching everything in sight. And there's a very good reason for it! Outside of the fact that kids are just naturally curious about things, touch is what helps introduce them to all of the different shapes and sizes in the world.
Hands on play is what often shows children how certain things work, and it also teaches them to share and work out conflicts with others.
In 2017, there are many parents who try to teach their kids about the world surrounding them through the use of different electronics, but the truth is that those electronics will never be able to teach them like hands-on play will. There is something to be said for handing a child a block or a ball and allowing them to experience it for themselves. They can sit and watch someone else play with these items all day long, but until they put their hands on them and touch for themselves, they won't truly understand what those items are all about. Hands-on play is responsible for developing spatial learning in children and for helping children learn certain words and actions.
Do you have an active child who enjoys playing around the house? Your natural instincts might be to tell them to stop, but you really should be allowing them to play as often as they can. Encouraging them will strengthen the communication between you and your child, and it will also enrich them with a sense of independence. You will be blown away by how much they are able to learn just by touching different things, and as long as you make sure your home is safe for them, you won't have to worry about them getting into any real trouble.
You can keep your home safe by investing in durable furniture in addition to children's toys and furniture. Carriage House Furnishings can help you obtain both of these things by providing you with a wide range of furniture options. Check out what we have in stock and call us at 717-768-8712 today to order new furniture for your home.