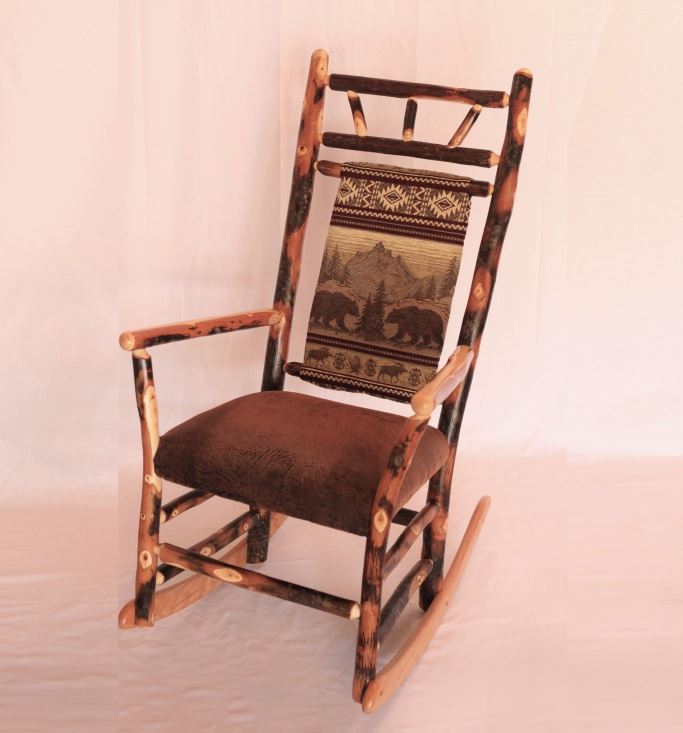 The leaves are gently falling from the trees as autumn briskly slides into winter. You are outside on the porch drinking in the crisp and chilly air with a warm beverage and book in hand. This time of year is the perfect time to enjoy the outdoors whether you live in the country, city or suburbs, but those cool fall evenings on the porch are not quite the same when you are sitting on a hard, plastic chair purchased from your local big box retailer. Instead, why not breathe in the changing of the seasons as they are meant to be enjoyed – in a comfortable Amish rocker or glider.
At Carriage House Furnishings you will find the very best selections in outdoor Amish furniture, so you can relax on your porch or patio in comfort. For a classic addition to your outdoor furniture set, brighten up your porch with the ash lumbar rocker in green. At an affordable price, you can buy a set to cover seating for the whole family – including the kids! Carriage House Furnishings' child's bowback rocker is sized for the little ones and will look great with any of your other Amish outdoor furniture purchases.
If your preferred furniture style is more rustic, check out the Amish-made hickory swivel glider with available gliding ottoman. This comfy chair features a wide-back cushion displaying a picturesque mountain scene and offering added comfort to your glider. Complete your look with a pair of matching high back hickory rockers! With a porch full of comfortable Amish rockers and gliders, you, your family and your guests will sit comfortably all season long.
Each rocker and glider from Carriage House Furnishing is designed and constructed with only the highest quality of natural hardwood, and handcrafted to be both highly functional and beautiful. No matter which you choose, you will be happy with sturdy and comfortable furniture from Carriage House Furnishings that will last you for years to come.
Shop now online, call Carriage House Furnishings at 717-768-8712 for more information on the best rocker or glider for you or stop in and see us at the former Lapps Coach Shop in Intercourse, Pennsylvania today.