As the snow melts away and the flowers begin to bud, you remember why you love the outdoors so much. Summer is rapidly approaching and it is important to make sure that you have a selection of suitable outdoor furniture to make your time spent outside as comfortable as possible. Let's take a look at some of the beautiful and comfy outdoor furniture options Carriage House Furnishings has to offer.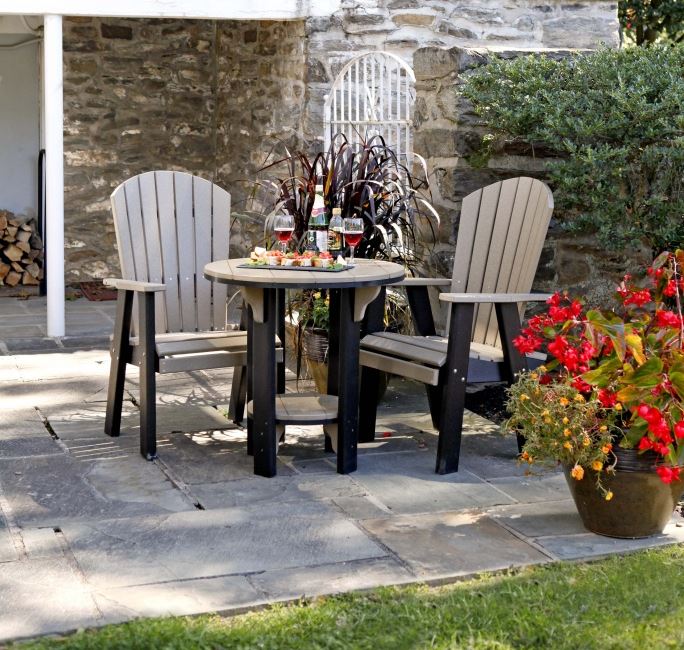 When you have guests come over to congregate outside, chairs are a must. Wooden chair sets are not only pleasing to the eye, they are pleasing to your back as well. The Curved Back Glider is a single chair that will make your friends feel at ease as they enjoy your backyard barbecue. The Fan Back Glider is a double chair that will allow you to pull up a seat next to them as you enjoy the summer together.
Benches and even wooden swings allow for some tranquil time spent on balmy summer evenings. Nothing beats watching a gorgeous sunset or catching some of your town's Fourth of July fireworks display from the comfort of a gently swaying rocking chair. These swings and rocking chairs will feel good on your back, while rocking you to sleep on a lazy summer day.
End tables are quaint pieces of outdoor furniture that make a great place for summer hors d'oeuvre and drinks. They make for the perfect companion to your chair or bench. Not only are they incredibly useful, they add a nice homey touch to your backyard setup.
Our outdoor furniture is available in two options – poly material or traditional wood. Poly materials are more weather resistant and durable, plus incredibly resistant to rotting or cracking. These chairs, tables and other fixtures are also colorfast, meaning less fading in the summer sun. Wood is the more traditional alternative, and offers a wide range of staining and color options. Wood is also a more rustic and authentic look, and provides a reliable stability and comfort that can bring you back to memories of gathering around the picnic table.
Carriage House Furnishings has a lot to offer when it comes to completing your summer gathering. You deserve some rest and relaxation during the warmest season, and you can find it with the help of our great selection of outdoor furnishings. To learn more, call us today at 717-768-8712 or stop by our showroom on West Newport Road in Ronks, Pennsylvania.