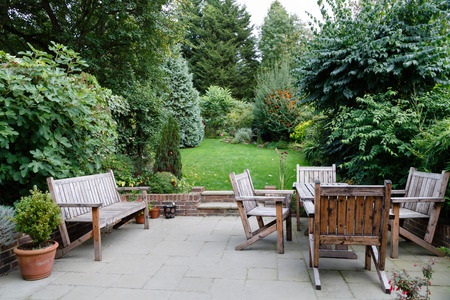 Time flies by each year, quickly transitioning from one season to the next with fluctuating temperatures. Although for many parts of the United States, winter is just beginning, spring will usher in warmer weather before we know it.
Start planning an outdoor living space now to allow yourself plenty of time to turn your vision into a reality once the season shifts.
Prepare for spring and enjoy the following benefits of an outdoor living area.
Enjoy a Serene Recharging Station
Everyone needs some time to relax and recharge from a long day's work. Whether you desire a serene escape perfect for a catnap or some space to reflect on your inner thoughts, an outdoor living space puts you in a calm and soothing natural environment.
Set up an outdoor area full of plant life with plenty of furniture to allow for napping and energy renewal. Outdoor spaces help you to clear your mind and to reset for the rest of the day.
Increase Your Guest List
When you throw a party or host a gathering in your home, you typically limit your guest list by the number of people you can realistically and comfortably accommodate. The amount of indoor space in your home often creates limits on the number of people you can host.
An efficient way to allow for more people on your guest list is by building an outdoor space for entertaining. Outdoor areas allow the people inside to spill outside to enjoy the extra hosting space.
Reap the Benefits of the Great Outdoors
The many benefits of spending time outside make investing in an outdoor living space more than worthwhile. Making time in your schedule to get outside helps you to unwind and increases your ability to focus. Natural beauty eliminates mental fatigue and combats negative emotions like anxiety.
Imagine listening to the sparrows chirp in the distance as you sip some iced tea and rock slowly back and forth in your glider. Sitting in your outdoor space helps you unwind, upping your creativity and lowering your stress levels.
Carriage House Furnishings is ready and waiting to construct high-quality Amish solid wood furniture for your outdoor living space. Fill up your space with wooden or poly gliders, rocking chairs, swings, fan back chairs, tables, and more.