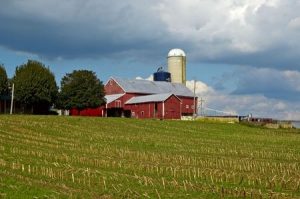 If there's one thing you can say about the Amish, it's that they're a resourceful bunch. Even without the aid of electricity, Amish communities are able to accomplish remarkable things every day. In addition to being accomplished furniture makers, the Amish also have a knack for structural engineering. Recently, WIRED co-founder Kevin Kelly (a man who spends a great deal of time in Amish country) even described the Amish as "complete hackers," in reference to the way they often retrofit machinery to run on pneumatics rather than electricity.
Recently, a time-lapse video that showcases this special breed of Amish ingenuity has been making quite a splash on the Internet. In the video, an Amish community in rural Ohio raises a massive barn in just a few minutes over 10 hours. The process is truly a sight to behold. The whole community comes together like the components of a well-oiled machine to take on this impressive feat of engineering.
The time-lapse video offers a unique perspective of this remarkable process. In just a little over 3 minutes, the barn materializes on its foundation as if out of thin air. Watching the community complete the roof is especially impressive. It just goes to show that you don't need modern gizmos and gadgets to accomplish hugely ambitious goals. All you need is a plan and a committed team of hard-working individuals. This barn raising is a vision of skill efficiency. See the whole process for yourself below!