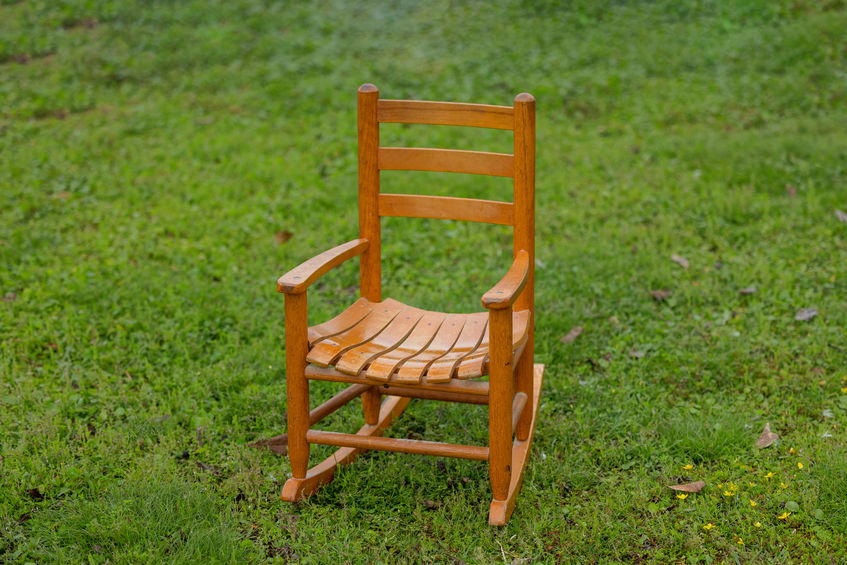 If you're considering purchasing a rocking chair for your front porch, family room or other space, it's important to get a chair made with quality craftsmanship and the finest materials to ensure it lasts for years to come.
One of the easiest ways to guarantee you're getting a quality rocking chair is by buying from an Amish builder. Amish-built rocking chairs are of the highest quality on the market, durable and a great long-term investment.
Though you may be tempted to purchase a rocking chair from a department store because of the price, it won't match the beautiful, hand-crafted look you get with an Amish chair. When you want to add a quality, 100% natural rocking chair to your home, the choice is simple.
Attention to detail, unique designs
Amish-made furniture is known for its intricate detail and hand-crafted beauty. Many rocking chair collectors will only buy from Amish companies, as they know the unique designs and attention given to the smallest of details is unmatched.
The art of furniture making is passed down from generation to generation in the Amish community and they take great pride in never having two chairs look the same.
Made from all-natural materials
Amish-produced rocking chairs are made from real wood and never use the synthetic products that are found in mass-produced chairs. Many rocking chairs available at department stores are made with particle board which has been shown to be far less durable than natural wood.
Amish furniture companies hand pick the wood they choose for their chairs and never use chemicals, ensuring you are getting something that not only looks great, but something that is completely safe to have in your home.
It's a great long-term investment
As mentioned above, Amish-built furniture is made by hand from the very best materials on the market. This means that the furniture will last for years and often becomes a family heirloom.
Many people believe that Amish-built rocking chairs are more expensive, but they are often as affordable as something you'd find at a big-box store. Even if it is a few more dollars, you're getting a piece that will last, making it a smart investment.
When you're interested in purchasing a Amish-made rocking chair for your home and want something made with the very best craftsmanship, we ask that you think of us at Carriage House Furnishings.
We proudly serve those throughout Lancaster, PA and promise that you won't find finely crafted pieces like ours anywhere else. For a hand-made rocking chair that you can enjoy for decades to come, we ask that you call us today at 717-768-8712.