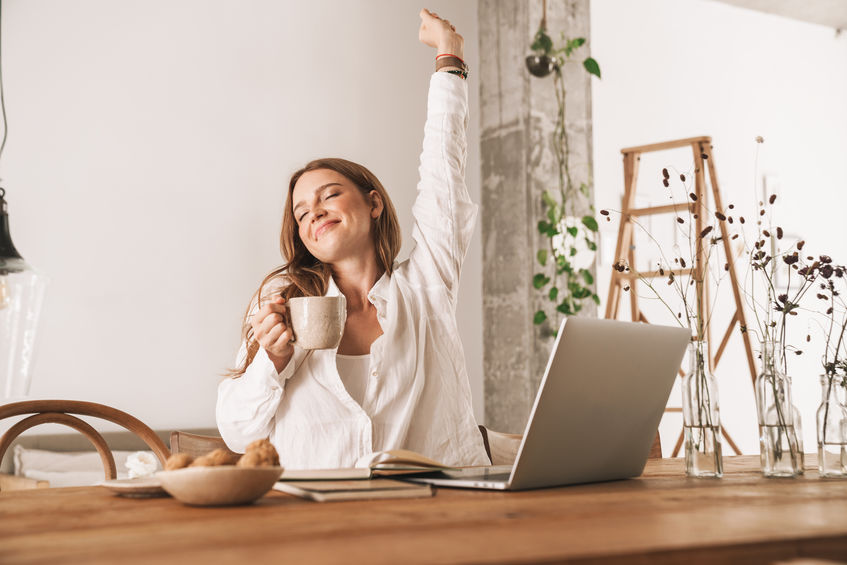 If you're one of the many Americans who have made the switch to work from home, you know how important it is to have a comfortable and functional space to get things done.
Whether you've been working from the couch, your bedroom or already have a separate room that functions as your home office, there is always room for improvement.
When you're ready to upgrade to a home office with all of the necessary furniture to have you working as comfortably and efficiently as possible, be sure to invest in a few Amish-made pieces.
Invest in a bookcase
No home office would be complete without a bookcase to store all your books and reference material. Although many people prefer to get their information from the internet, there are many jobs where it is essential to dive into a book to answer a problem.
Best of all, bookcases can also serve as a place to show off some of your favorite souvenirs and trinkets to show your personality. Many people place a bookshelf behind their desk, as it makes for a great backdrop when you're on a video chat.
Get a sturdy, durable desk
Every home office needs a desk that is both practical and durable. Amish-made oak desks are the preferred option as they offer enough space for laptops, paperwork, family photos and more.
As a bonus, these desks also give the necessary storage space to keep all of your work essentials.
Choose a unique lamp
Another great addition to a home office is a hand-crafted lamp. When you choose an Amish-made lamp, you will not only have something that is unique, but something that can help you save on your utilities each month. Many people will draw the curtains and have their lamp on creating enough light to get their daily duties completed.
When you're ready to create the home office of your dreams, we ask that you reach out to our team at Carriage House Furnishings.
Whether you're interested in a durable oak desk that will not deteriorate over time, a one-of-a-kind bookcase, lamp, or any other home office furniture, we'll have you covered with hand-made pieces from our skilled staff.
To learn more about all the home office furniture we offer, give us a call at 717-768-8712.