Your kitchen is an important room in your home, and it is never a bad idea to give it a little extra love!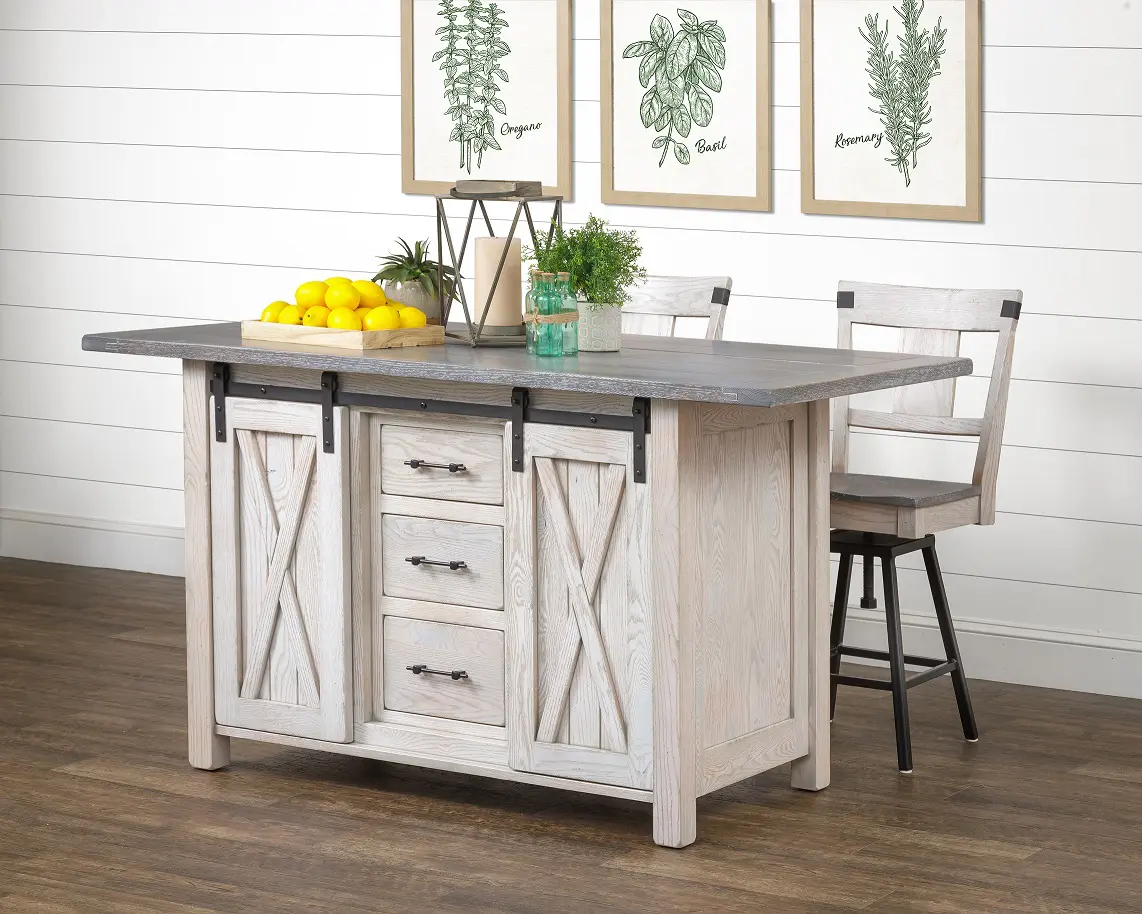 You likely don't notice the little things in your kitchen- but we promise that a few simple changes will greatly impact your space!
Double Trash Cabinet
Our double trash cabinet with copper panel drawers is an excellent addition to any kitchen.
Our cabinet has forward pull drawers that make adding your trash cans and changing the bags a breeze. Gone are the days of a trashcan spilling onto the floor, causing unsanitary and unpleasant conditions.
Island with Sliding Doors and Barstools
We've spoken about the importance of eating together, but we are realistic and know that sometimes life gets in the way. This island with sliding doors is perfect for when you need to sit for a quick breakfast before dashing out the door. The sliding barn doors also allow for maximum storage capabilities!
Tip: order the swivel barstools listed on the page for maximum comfort!
Hutch with Glass Doors
Our hutch is versatile and beautiful. Need some inspiration to turn your hutch into an integral part of your home? Turn it into a coffee bar or tea station! Keep your mugs in the above cabinets, and on top of the hutch can go all your coffees, teas, and syrups. The cabinets below can hold your kettle and coffee maker, so all you need to do to have a nice drink at home is pull them out!
When purchasing furniture of any kind, you deserve high quality and affordable prices. And at Carriage House Furnishings, that is exactly what we provide! We have only the best, and we pride ourselves on providing you with high-quality Amish-made furniture. To learn more or place an order, visit our online showroom, or call us at 717-768-8712.