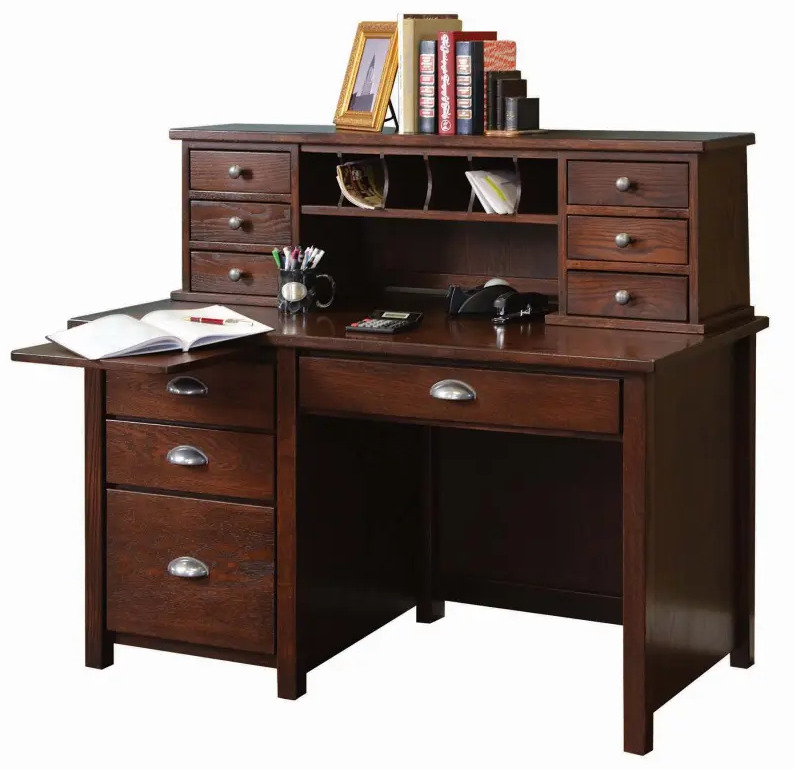 The right environment can make all the difference in accomplishing your goals! Curating a library in your space allows for a calming environment that allows you to work, read, or take a minute to unwind! Whether you have an idea of what you want your library to look like or are just getting started, below are some tips for creating your perfect library with Amish Furniture.
Curate Your Color Palette
Studies have been done to understand the impact certain colors have on our brains. Some colors are more suited for cultivating an environment that's best to study or focus in, whereas others encourage activity. Typically, warm tones are the most efficient in creating a calming space.
Choose the Right Furniture
You want to make sure your furniture lasts longer and is functional for your space. If you are a "laptop on the couch" type of writer, you may not need a large desk. However, if you are a person who needs a set space to get things done, a desk is your best fit! You want to ensure you are designing your space to accommodate you!
Make It Your Own
Many people get caught up in what they think their space should be. Just because something "should" be in your library doesn't mean it has to be! Find what works best for you and go with that. Your library is your space!
Curating your space only needs one thing: high-quality furniture. From cozying up on a comfortable chair to read, to sitting down to get some work done, you want to ensure your furniture is long-lasting and comfortable. At Carriage House Furnishings, we pride ourselves on providing you with high-quality Amish-made furniture. To learn more or place an order, visit our online showroom, or call us at 717-768-8712.