It seems that every toy now is plastic, loud, or plays distracting videos. And while all toys are fun for children, ones that engage their imagination, get them moving, or can teach them while they play are the best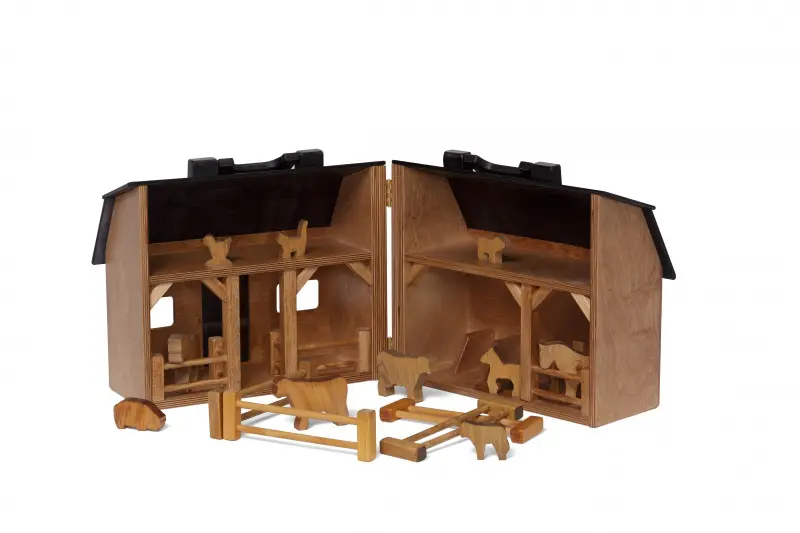 toys to get.
We've talked about the benefits of pretend play sets, but at Carriage House Furnishings, we have a wide range of Amish-made children's toys that are fun and can aid in learning and development! Below are three Amish-made toys perfect for kids!
Three-In-One Combination Rocking Horse/Chair/Desk
If you have kids, you know that in one minute, your house can go from clean to every toy on the floor. You also know that kids need a lot of specialized furniture. Rather than spend money on buying cheaply-made rocking horses, chairs, and desks, invest in our three-in-one combination! You'll save space, and the high quality is up to even the messiest eaters.
Speedway Express 1500 Trike and Mini Cart Trailer
Another great addition is our Speedway Express 1500 Trike! Not only is it great for kids, but it also is Amish-Made, ensuring it will last through bumpy rides. For a fun addition, we recommend adding our Mini Cart Trailer. Soon your kid will be hauling stuffed animals and snacks as they ride along!
Folding Barn With Animals
Our Barn With Animals is a classic addition to any playroom. Not only can kids let their imagination run wild as they create stories while they play, but it is also practical! The animals can be used to teach kids about animals and the noises they make.
Don't forget to purchase a high-quality Toy Chest to store all of these wonderful toys! When you're ready to buy furniture and toys that last a lifetime, look no further. At Carriage House Furnishings, we have only the best and pride ourselves on providing you with high-quality Amish-made furniture. To learn more or place an order, visit our online showroom or call us at 717-768-8712.