You probably come across a few fun and unique mailboxes every once in a while that make a house look so good you think about getting one yourself! But more likely than not, you dismiss the idea as an unnecessary waste of money. Your mailbox is still standing, which means it'll serve you just fine—right?
You might be surprised to learn that a whimsical wooden mailbox is an investment that will prove its value time and time again. Consider a few of the advantages a decorative mailbox made with quality wood and craftsmanship can offer your home!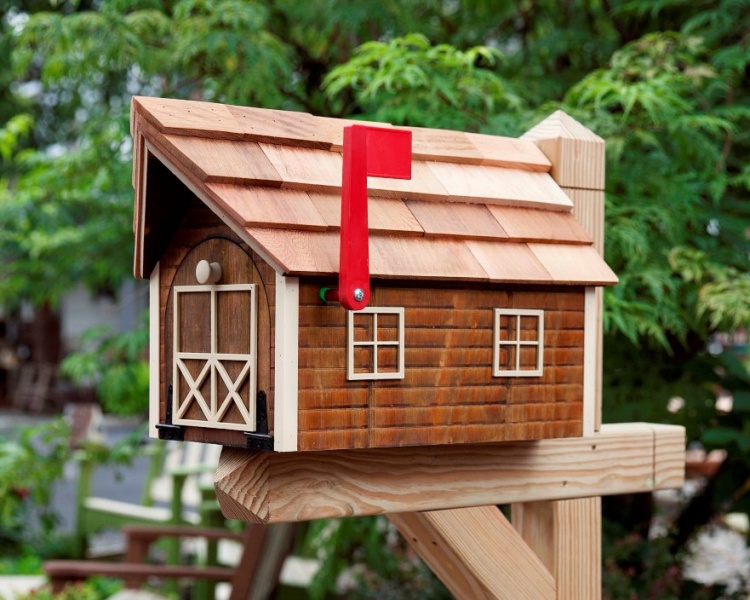 Boost your curb appeal.
Do you know why passing those eccentric mailboxes made you think the houses behind them were so inviting? Your mailbox is often the first impression visitors get of your home! An old, damaged, or mundane mailbox detracts from the appearance of your property. A unique decorative mailbox will enhance your exterior and make your house more valuable.
Wood is durable.
People choose wooden mailboxes for the same reason they ultimately choose outdoor wooden furniture—durability. Wood is incredibly sturdy and resistant to damage from the elements, which makes it the perfect material to build a long-lasting mailbox. Wood retains natural qualities that make it repel water and protect against rot and decay. This natural stability makes a wooden mailbox a low-maintenance option for your home as well!
Express your style and tastes.
Your mailbox is a great opportunity to reflect your personality and interests! Choose a design that matches the style of your home and your personal preferences. Show people who you are before they even step through the front door! A fun embellished wooden mailbox will make your property stand out and enhance the overall appearance of your home.
Starting to think a decorative wooden mailbox is just the feature to spruce up your home exterior? At Carriage House Furnishings, we offer a selection of Amish-made mailboxes to compliment your tastes and your property! Constructed and painted by hand, any one of our gorgeous mailboxes will secure your mail and liven up your home. Find your perfect mailbox at Carriage House today!