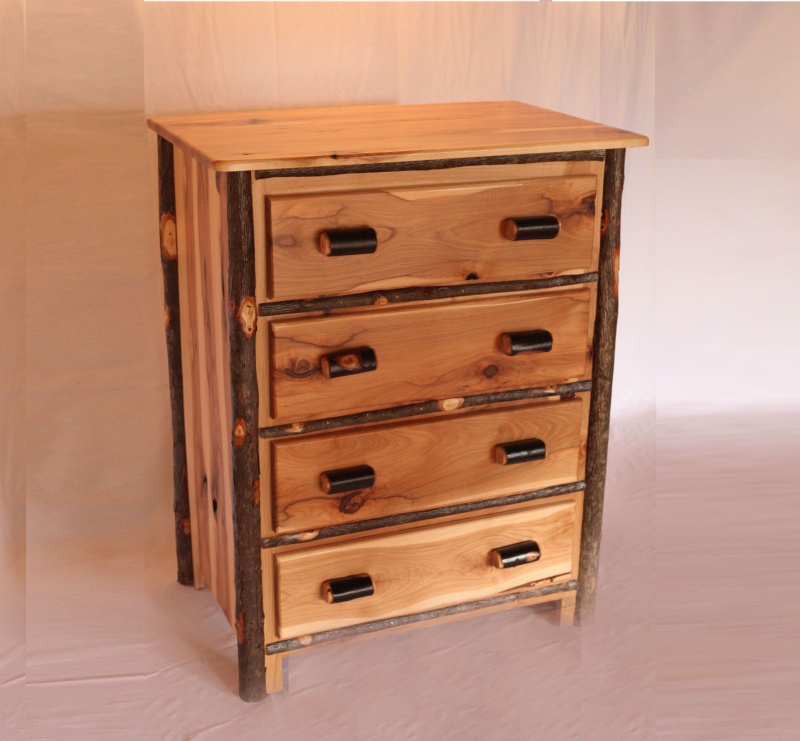 When you've made the investment in a new home and are looking for new bedroom furniture to fill it in, make sure to choose durable and beautiful Amish-made pieces.
Whether it be a new nightstand to conveniently place your nighttime belongings, a hickory chest or dresser to store all of your clothing or anything in between, Amish-made bedroom furniture will look great in your new space and will stand the test of time.
When you want furniture that will give you the best return on investment, the choice is simple.
A Hand-Crafted Nightstand
Available in several stain and paint options, these hand-crafted nightstands provide you with the perfect place to stash your nighttime belongings such as glasses, drinks, books, magazines and more.
Made from solid poplar wood, they are also the perfect place to put a bed side light when you want to do some reading before bed.
These chests are available in one drawer/two door and three drawer options.
A Unique Four-Drawer Hickory Chest
When you're looking for a chest to store your favorite t-shirts, sweaters, jeans and more, choose this stylish and unique option.
This Amish-made piece is made with character hickory and has a natural finish that is perfect for spaces that have more of a rustic look.
This four-drawer hickory chest is perfect for nearly any bedroom space, however, and will keep its beautiful appearance for years to come.
A Beautiful Nine-Drawer Dresser
If you and your spouse have a bit more clothing and require something larger to store everything, a nine-drawer dresser may be the perfect option.
These dressers come in several different colors and are extremely durable. Their nine drawers are also perfect for those who like to keep all their different clothes organized.
No matter what type of Amish-made bedroom furniture you are interested in adding to your new home, we ask that you reach out to our team at Carriage House Furnishings.
Our Amish-run business is proud to offer the very best bedroom pieces at fair prices. To learn more about the products we have available, we ask that you call us today at 717-768-8712.